Teme principale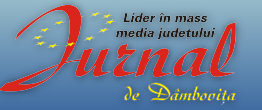 Prima pagină (PDF)
Caricatura zilei
Newsletter
Abonează-te pentru a primi buletinul de știri prin email
---
16.11.2009 23:51
American Comittee Against Corruption (ACAC) a publicat recent cartea
Cartea "Băsescu – rușinea României" urmărește cursul flotei române ști comerciale și de pescuit oceanic într-o mare de corupție, dispărând, în final, în propriul "triunghi al Bermudelor". Afacerea a fost numită "cel mai grav caz de corupție" din istoria României. Documentarea amănunțită cuprinde o serie de informații, de la reportaje media ample până la acțiuni în justiție. Este povestea a aproape 40 de ani de corupție, înșelăciune, nepotism și fraudă de modă veche. Este avansarea lui Traian Băsescu, de la un marinar de rând, la căpitan de vas, în timpul regimului comunist, cu un posibil ocol prin securitate, și apoi la funcțiile de primar al Bucureștiului, ministru al transporturilor și, în ultimă fază, președintele României. "Traian Băsescu a afișat o aproape disprețuitoare indiferență pentru lege și o continuă înclinație pentru abuz de putere". Cartea conține de asemenea revelații și întrebări despre recordul și performanța marinarului care a devenit președinte.
❚Dosarul "Flota" este numele celui mai mare scandal postdecembrist din România, avându-l pe Traian Băsescu în epicentru. Pe atunci ministru al transporturilor, Traian Băsescu era cel mai vizat dintre cele 80 de persoane acuzate într-o investigație, lansată nu de adversarii săi politici, ci chiar de colegii săi din Partidul Democrat. Acuzația este că, în calitate de ministru al transporturilor, a aprobat în 1991 vânzarea a 16 vapoare ale firmei de stat PETROMIN către firma norvegiană KLAVENESS "pentru 1 USD bucata", așa cum se arată într-un reportaj din "Financiarul" – o publicație de business din România.
❚PETROMIN, având 80 de vase de mare tonaj, a dat la scurt timp faliment, din cauza managementului defectuos. Un număr de vase, valorând zeci de milioane de dolari, au fost ipotecate pentru sume mari, ajungând apoi să fie vândute pentru 1 USD bucata, iar altele au fost sechestrate în porturi străine pentru a acoperi datorii neplătite. PETROMIN a rămas fără nici un vas, dar cu 20 milioane de USD datorie către o bancă din Oslo.
❚Colapsul companiei și dispariția vaselor s-au produs pe tura lui Traian Băsescu, care deținea nu numai funcția de ministru al transporturilor, ci și de director interimar al PETROMIN, ridicând semne de întrebare asupra unui conflict de interese. Direcția Generală de Stat pentru Control Financiar a estimat că paguba pentru managementul defectuos al companiei PETROMIN, în perioada 1991-1999, se ridică la o sumă de peste 150 milioane de dolari.
❚Procurorii, încercând să dezlege misterul deciziilor stupide cu potențial de criminalitate economică, l-au acuzat pe Traian Băsescu de abuz în tranzacția din 1996, dar acuzațiile au fost retrase din lipsă de probe; o nouă investigație a avut loc în 2004, realizată de o comisie parlamentară.
❚ Investigația Comisiei Parlamentare asupra scandalului a produs un raport de 700 de pagini. Comisia, alcătuită din 13 membri ai Parlamentului proveniți din aproape toate partidele, "a ajuns la concluzia că președintele Băsescu a încălcat aproape fiecare prevedere constituțională posibilă", după cum spune cartea, și "l-a acuzat de nu mai puțin de 19 încălcări serioase ale legii fundamentale". Cu toate acestea, cazul a fost întrerupt din cauza imunității prezidențiale. Traian Băsescu va putea fi tras la răspundere pentru dispariția a aproape 300 de nave, în afara cazului în care va fi reales președinte al României.
❚În decembrie 1989, România avea 286 de nave în bună stare de navigabilitate în flota sa maritimă comercială, incluzând aproape 190 de nave în condiție bună sau chiar excelentă, aflată pe locul 9 în lume la categoria "flote comerciale". Guvernul post-revoluționar le-a divizat în 3 întreprinderi: NAVROM, ROMLINE și PETROMIN, toate "scufundându-se" ulterior, în timp ce navele lor au ajuns pe mâini străine.
❚Băsescu, în calitate de ministru al transporturilor, a semnat în 1991 o scrisoare de intenție împreună cu reprezentanți ai PETROMIN și KLAVENESS pentru stabilirea unei societăți mixte româno-norvegiene, cu baza în Liberia, societate denumită PETROKLAV, avându-l pe Traian Băsescu în funcția de director. Noua companie PETROKLAV s-a mutat, după scurt timp, din Liberia în Bahamas. Afacerea a fost construită în jurul a 16 nave române ști, dintre care 15 nave urmau să intre într-un proces de îmbunătățire tehnologică. Firma KLAVENESS trebuia să managerieze compania PETROKLAV. Navele au constituit garanție suplimentară pentru împrumuturile, în valoare totală de 109 milioane de dolari, acordate de o bancă din Oslo pentru finanțarea îmbunătățirilor tehnologice. Până în 1999, toate cele 16 nave ale României au fost vândute pentru a plăti împrumutul. Astfel, 10 nave au fost vândute cu preț redus, iar celelalte 6 au fost sechestrate și apoi vândute.
❚Procurorii afirmă că Băsescu a încuviințat toate aceste tranzacții, fără să fi obținut aprobarea Guvernului României, după cum prevede legea (scrie în ziarul "Financiarul"). Mai mult, conform "Financiarul", PETROMIN nu a primit nici 1 USD din milioanele împrumutate pentru îmbunătățirea flotei, pe durata celor 8 ani.
❚Cartea "Băsescu – Rușinea României" pune niște întrebări critice: cine a fost responsabil pentru pierderea flotei marine comerciale a României și împovărarea țării cu o grămadă de datorii în străinătate? Unde sunt în acest moment navele și cum au ajuns cele mai bune dintre ele în mâinile unor politicieni de vârf ai României și cine a profitat?
❚Flota de pescuit a României a avut o soartă similară. Navele Companiei Române de Pescuit Oceanic (companie care a fost privatizată și vândută unor magnați greci) erau implicate în activități de contrabandă, după cum scrie în "Financiarul". În data de 17 octombrie 2007, ziarul "Cotidianul" a denumit Dosarul "Flota" "cel mai grav caz de corupție din istoria României". "A pocnit ca un balon de săpun" mulțumită unui inginer electronist și unui contabil care au scormonit adânc prin cele 192 de volume și aproape 50.000 de pagini ale Dosarului "Flota". Aceștia au reușit să arate că vânzarea celor 15 nave comerciale ale PETROMIN au costat statul peste 300 milioane de dolari, deși contabilitatea creativă a PETROMIN le-a catalogat ca neavând nici o valoare, luând în considerare ipotecile și uzura navelor.
❚O figură cheie în scandal a fost Călin Marinescu, un director al PETROMIN, care a continuat să lucreze pentru Traian Băsescu în Ministerul Transporturilor, după cum se arată în "Cotidianul", care mai scrie că "societatea mixtă PETROKLAV a fost astfel jefuită și a servit ca paravan pentru a ascunde faptul că întreaga plată a managementului a fost încasată doar de firma-partener norvegiană, iar aceasta plătea, în consecință, salarii uriașe directorilor proaspeți numiți, Traian Băsescu și Virgil Toanchină". Marinescu este denumit "omul lui Băsescu".
❚De-a lungul carierei lui Traian Băsescu, au fost ridicate semne de întrebare despre legăturile acestuia cu serviciul de securitate al dictatorului comunist Nicolae Ceaușescu și despre rolul pe care acest fapt l-a jucat în ascensiunea meteorică a lui Traian Băsescu de la un marinar de rând la cel mai tânăr căpitan de vas și apoi lider politic. Aceste legături sunt desigur misterioase, mai multe surse citate în cartea "Băsescu – Rușinea României" sugerează că viteza ascensiunii sale și natura sarcinilor primite reflectă influența pe care serviciul secret de informații a exercitat-o pentru a-l ridica pe unul dintre favoriții săi.
❚Potrivit site-ului allexperts.com, Băsescu a fost în repetate rânduri acuzat de implicare în infama Securitate a regimului comunist, deși nici o dovadă concretă nu a fost prezentată vreodată.
❚Unii dintre partenerii apropiați lui Băsescu, din timpul zilelor sale de marinar și până astăzi, sunt foști sau actuali ofițeri de securitate și mulți dintre ei au deținut posturi cheie în guvern.
❚"Jurnalul Național", în data de 30 ianuarie 2008, dedică "fostului marinar" un reportaj în care scrie că "Traian Băsescu a fost numit căpitan de vas de PCR, cu binecuvântarea serviciului secret de securitate, fără să fi avut experiența necesară". Căpitanii, după cum se spune, aveau nevoie de acceptul securității pentru a pleca din țară. Acea lipsă de experiență poate să fi cauzat un incendiu în portul francez Rouen, incendiu care a provenit de la nava "Argeș", aflată sub comanda lui Traian Băsescu, care a pârjolit alte 37 de nave, conform anchetelor publicate de "Jurnalul Național".
Nota redacției: Într-un comunicat de presă remis Agenției Reuters, pe fluxul dedicat anunțurilor plătite (pentru care agenția nu-și asumă responsabilitatea), a fost prezentată cartea "Băsescu: The Shame of Romania" ("Băsescu – Rușinea României") – afacerea flota.
Cartea a fost scrisă sub pseudonim, așa cum precizează comunicatul, pentru a fi protejate sursele scriitorului, precum și securitatea acestuia.
Comunicatul mai arată că scriitorul este un observator vechi al scenei românești, precum și faptul că a studiat rapoarte media și investigații parlamentare pentru a scrie despre cel mai mare caz de corupție din România.
Redacția noastră nu comentează în nici un fel această apariție care, evident, se circumscrie campaniei anti-Băsescu. Textul pe care îl citiți astăzi este o traducere după prezentarea acestei cărți, primită aseară la redacție, prin Poșta Română, direct de la Comitetul American Împotriva Corupției (American Comittee Against Corruption) din SUA.
Mâine: Vom spicui din prezentarea oficială a cărții "Băsescu – Rușinea României", primită prin corespondență din SUA la redacție. Vom citi din cazurile aflate în aceste zile în dezbatere publică: afacerile lui Omar Hayssam, afacerile Elenei Băsescu, afacerile Ioanei Băsescu, afacerile lui Mircea Băsescu ș.a.
---
---
Comentarii
sau
AdaugĂŁ comentariul tĂŁu daca nu ai cont facebook
Din aceeaÂși categorie
Demisia conducerii Companiei de Apă
Cod galben de ninsori în nordul județului
Viziunea lui Dom' Cioloș
Infrastructura rutieră, "atacată" pe două fronturi la Niculești
Cabinetul medical va fi modernizat cu bani europeni
Infracțiuni și sancțiuni la zi
Prevenirea și combaterea furturilor din locuințe
COS Târgoviște, în "mâinile" Fiscului dâmbovițean
La Târgoviște, finanțările locale vor completa PIDU-rile
Vizită cu dublă inaugurare la Vișina
---
Editorial
GEORGE COANDĂ
---
De bună seamă că un guvern de tehnocrați nu se legitimizează decât prin faptul că a fost validat de un Parlament legitim ales. Am spus validat. Dar legitimitatea lui este îndoielnică, întrucât, ținând seama obligatoriu de rigorile constituționale ale democrației, el nu este o emanație a voinței majorității parlamentare rezultate din locurile semnificativ obținute de un partid sau de o coaliție (uniune)... [citește tot...]
Poșta redacției: fii jurnalist !
Fii jurnalist, introdu propriile tale stiri, fotografii, scrisori deschise, sesizari in secțiunea dedicată postei redactiei.
Bună ziua doamnelor și domnilor in primul rând vreau să mă prezint, sunt născut în Târgoviște numele meu este Claudiu Stefan Stoica am 42 de ani. Sunt plecat din România de 17 ani și cu mult sacrificiu am putut să-mi fac un nume important în fotbalul spaniol .Cum am scris lînainte locuiesc în Spania și sunt antrenor UEFA PRO nivelul 3 care este cel mai înalt grad de antrenor la ora actuala . Actualmente sunt directorul sportiv în China la o cunoscuta echipă de fotbal. Vă mulțumesc pentru...
[citește tot...]
---
publicitate
---
---
---
---
---
---
---
POLITICIENI PE FACEBOOK
---
Adrian TUTUIANU
---
Cristian STAN
---
Ionut SĂVOIU
---
Ludovic ORBAN
---
Iulian VLADU
---
---
---
BLOGROLL POLITIC
---
Leonardo BADEA
---
PSD Dambovita
---
PLR Dambovita
---
PNL Targoviste
---
Ciprian PREDUT
---
---